Hiring the right personal injury lawyer to fight your case is an important step. In Part 1 we discussed:
Upfront costs of hiring a lawyer
Experience
If they will keep or refer your case
Trust and confidence
Having adequte resources
Here are some 5 more things you should know before hiring a personal injury lawyer.
Watch Paul D'Amore on Midday Maryland discuss Part 2 of "10 things you should know before hiring a personal injury lawyer":
6. Case Value
One of my pet peeves is when personal injury lawyers attempt to lure in prospective clients by promising they can "get more" or their cases settle for "a premium" over other lawyers. No ethical attorney should attempt to get your business by making these types of claims. The fact is, every case is unique and contains an almost infinite number of variables that will factor into the end result.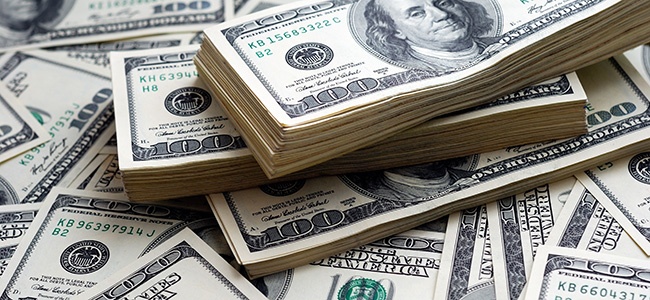 When asked about "case value", an experienced, ethical, and honest personal injury lawyer should advise you of the types of damages recoverable by law in your state, and any limits the law places on those damages. He/she should also be able to explain to you the strengths and weaknesses of your case, and how those could factor into the ultimate outcome.
Recoverable damages usually come in two basic categories:
Economic damages are objectively measurable. That is, there are actual dollar amounts that can be calculated for them. The value of past and future lost wages, past and future medical and care expenses, and past and future lost household services are the main categories of economic damages in a personal injury case.
Non-economic damages are not mathematically measurable. Pain, suffering, emotional harm, loss of dignity, loss of care, and loss of companionship, are some of the categories that fall into non-economic damages. These damages are awarded by judges and juries based upon their "collective wisdom" rather than objective values.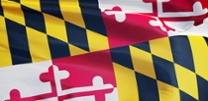 In some states, like Maryland, the amount of non-economic damages injury victims can recover are limited by a "cap" law. The law places a maximum amount on non-economic damages without regard to the actual severity of the injury.
An experienced personal injury attorney should be able to discuss these issues with you and explain how they apply to your type of case. The two of you should be able to calculate the economic damages, and discuss non-economic damages awards in similar cases. The attorney should be able to discuss the factors in your case that weigh for and against the results in similar cases. With the caveat that no two cases are the same and no one can promise you a specific outcome!
I have seen instances where clients were provided an overinflated "value" of their case to induce them into retaining one attorney over another. After it is too late in the game to change lawyers (usually at a settlement conference just before trial) the clients are given the "bad news" about the real value of their case. Do not let this happen to you!
7. Client Reviews
We live in the internet age. Finding out how a business is rated by consumers is only a few clicks away. Personal injury lawyers are no different from any other customer service related business, and what clients think about them is readily available on line.
You can learn an enormous amount from past client reviews. The information will help you determine whether the personal injury lawyer you are considering is right for you. Types of cases, how they were handled, and overall satisfaction are the most important pieces of data. The reviews or recommendations should always be from real clients. Remember, ethical attorneys will not compensate their clients for recommending them to others. Therefore, people appearing in an attorney's advertisements, on his/her website, and who provide on-line reviews should always be actual and verifiable clients who worked with the lawyer they are recommending.
8. Third-party reviews
There are organizations that provide objective "references" for personal injury lawyers and their law firms. The Better Business Bureau, AVVO, and Martindale Hubbell provide ratings that you can use to measure the reliability and legitimacy of the lawyer or law firm you are considering.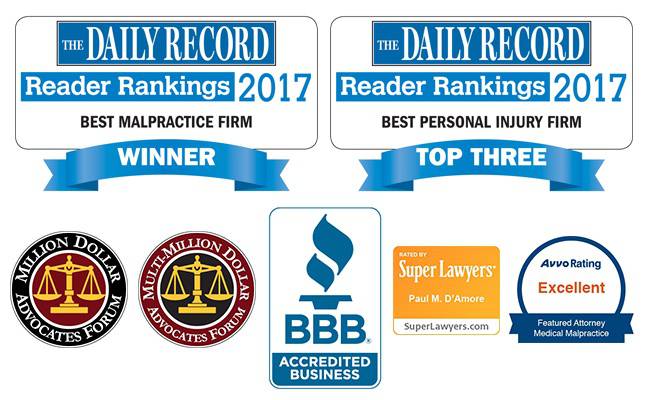 Additionally, there are organizations that require certain levels of performance in order for the lawyer or firm to gain membership. The Multi-Million Dollar Advocates Forum, for example, requires its members to prove they have handled at least one case in where the gross recovery was over two million dollars. Other groups, such as Super Lawyers, Top 100 Trial Lawyers, or Top 100 High Stakes Litigators use peer ratings to identify personal injury lawyers respected for their skills by similarly skilled attorneys.
Lawyers who have been honored with membership in these organizations will usually display them prominently on their firm website.
9. Stages of your case
It is important that your personal injury lawyer be able to explain how your case will proceed. If you do not understand the process, your ability to effectively participate in it will be compromised.
At your first meeting, an experienced personal injury attorney will explain the steps of a personal injury case. First, the case must be properly investigated to determine if the four elements of a personal injury case exist. These are:
Duty
Breach
Causation
Damages
DUTY
In order to proceed with a personal injury case you must prove the person you think was accountable for your harm (the defendant) owed you a duty of reasonable care by virtue of the law, or their particular relationship to you.
For example, you know you that you owe a duty of care to other drivers on the road to operate your car in safe manner and in conformance with all traffic laws.
BREACH
Once you have established a relationship giving rise to a duty of care, you must show that the defendant failed to comply with that duty. This is called a breach. Depending on the type of case, you may need experts in a certain field to establish what actions were required for the defendant to fulfill his/her duty, and what actions (or inactions) amounted to the breach.
CAUSATION
Once you have proven the defendant breached his/her duty of care, you must still prove there was a relationship between that breach and the harm that you suffered. This element is called causation. If the causation connection does not exist, then you will not win your case.
Example: Let's say a road worker leaves a manhole cover off and goes home for the evening. The worker had a duty to the general public to replace the cover. He has breached that duty by leaving it off the hole. Later that night, a man walks by past the open hole in the road. He never sees the hole and does not change his path because of it. Nevertheless, the man trips, falls, and breaks his leg. The road worker breached his duty of care. The man got severely injured on the same street. However, there is no relationship between the worker's breach and man's injuries, i.e. NO CAUSATION.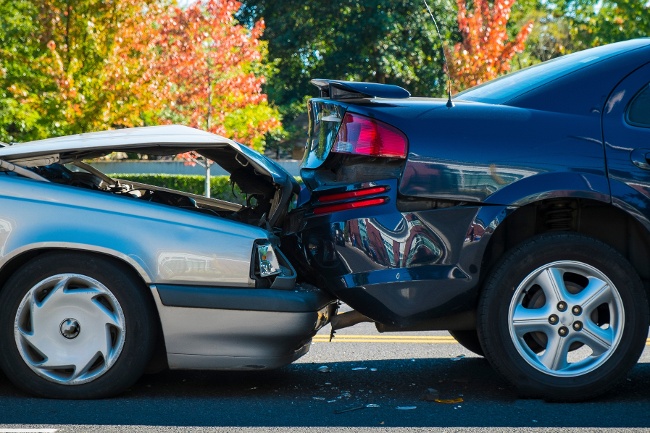 DAMAGES
This last element that must be proven in a personal injury case is called "damages". It makes sense that in order to have a personal injury case, you must be injured. With today's car safety features, you can walk away from a car accident completely unscathed. Even if the accident was another driver's fault, you will not have a personal injury case, because you have no damages. The damage to your car doesn't count because that is "property damage".
If the attorney's investigation uncovers evidence of each of these elements, he/she can proceed in one of two ways.
Pre-Suit Settlement
In this scenario, the attorney will gather your evidence and present it to the defendant informally. He/she provide an argument as to why the defendant should bear responsibility for the harm you have suffered, and make a demand for settlement. The amount that your attorney demands must have been discussed with and agreed to by YOU.
The demand will hopefully open a negotiation between your attorney and the defendant. If the two sides reach an agreement on an amount that YOU accept, the case will be settled. If not, the case will proceed to litigation.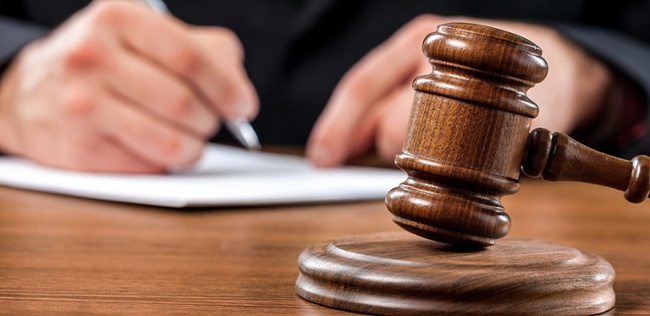 Litigation
Litigation means that a lawsuit has been filed in court. Once that this is done, the case will proceed through various phases that will ultimately culminate in trial.
Phase 1: Discovery
In this phase, the two sides will ask for and exchange all relevant information needed to prepare for trial. You will have to answer questions posed by the Defendant under oath; both in writing and in person. The "in-person" proceeding is called a deposition. During the deposition, the lawyer(s) for the defendant(s) can ask you just about any question they can dream up. It can be a stressful event, and your lawyer will need to properly prepare you for it. Your lawyer will have a chance to take the deposition(s) of the defendant(s) and collect information about the case from them. This process can take up to one year to complete.
Phase 2: Motions
During this phase, the lawyers may ask the court to make rulings based on the evidence collected in discovery. This can help narrow the issues that will be the subject of trial. If you have failed to produce the proper evidence of duty, breach, causation and damages, your case can actually be terminated at this juncture phase.
Phase 3: Pre-trial Conference
After the motions phase, any issues left for trial will be set for a pre-trial conference. The parties will appear before a judge, and the final trial proceedings will be discussed. Usually, the parties will be encouraged to seriously discuss a settlement. In many courts, the parties are required to attend a mediation session before trial and allow a neutral professional mediator to help them attempt a settlement.
Phase 4: Trail
If the case still has not resolved, it will proceed to trial. It has now probably been almost two years since you and your attorney first met. It has been a long road. Now, your case will be decided by a jury made up of people you know almost nothing about, and who probably want to be doing anything except sitting on your jury. The stakes are high, your stress is higher, and the outcome is never predictable. This is why you need to love your lawyer.
10. What does your lawyer REALLY care about?
If you have read this far, you should now easily understand how involved a personal injury case can be. Given the complexity, time, money and stakes, you can also see why it is so important to work with the right personal injury lawyer.
Not all personal injury lawyers are the same. Just like everyone else, different personal injury lawyers have different priorities. Whenever you interact with a new person, you use your common sense to determine what that person is "really all about." Do the same with your personal injury lawyer, and ensure your interests are properly aligned.
We hope that this 2-part series helped answer some of your questions and shed light on what you should consider before contacting a personal injury lawyer.
If you or a loved has been injured due to someone else's negligence, contact us immediately. We don't just take your case. We take your case personally.