On August 10, 2020, shortly before 10:00 am, a woman was killed and at least four people were injured when three row homes in Baltimore City were destroyed by a natural gas explosion.
Firefighters have been combing through the rubble by hand to look for any additional people who may have been caught in this disaster. The explosion shook nearby homes and damaged property.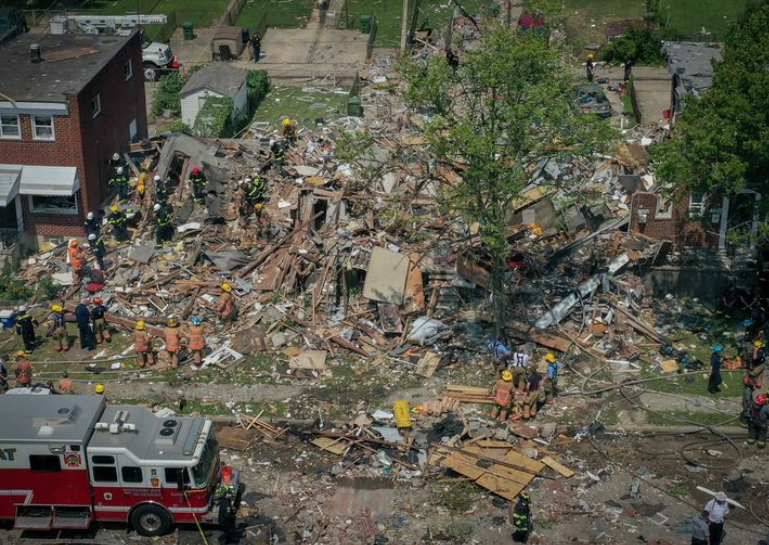 Brave Good Samaritans rushed to the wreckage to look for survivors, until firefighters were able to take over the rescue efforts. BGE shut down the gas in the area when the explosion was reported by the fire department at 9:54 a.m. BGE has thousands of miles of obsolete pipes that need to be replaced, according to The Baltimore Sun. Replacing the pipes would cost nearly $1 billion and take two decades.
On scene of a major gas explosion at Labyrinth and Reisterstown Rd. involving 3 homes. 2 occupants transported in serious condition, 1 adult woman deceased as BCFD continue to search for more. pic.twitter.com/4Hzrjkaled

— Baltimore Fire (@BaltimoreFire) August 10, 2020