Every nine-seconds, someone sustains a brain injury in America. It's estimated that more than 5.3 million people in our country live with the after-effects of a brain injury, but even these staggering numbers pale in comparison when considering the number of cases that go unreported and untreated.
Brain injuries have the capability to alter the course of someone's life completely. From cognitive deficits to losing the ability to move entirely, the effects of a brain injury can be nothing short of catastrophic. Depending on the severity of the injury, some people face a lifetime of treatments and procedures. On top of the physical challenges of recovery, medical bills and long-term care services put a massive financial strain on individuals and their caregivers, especially when the hope for a full recovery may be minimal at best.
As the number of brain injury victims in our country continues to skyrocket, the need for spreading further awareness of the prevalence of these devastating injuries becomes more critical than ever. With March being National Brain Injury Awareness Month, Marylanders can help educate their community on the serious impact brain injuries have on individuals and families right within their own town. There are ways for everyone to participate in this worthy cause and help de-stigmatize brain injury conditions, empower those who have survived them, and promote the many resources available for support.
Consequences of Brain Injuries
Each brain injury is unpredictable and unique. Even with initial diagnoses, some effects of brain injuries do not show up for years after an accident, causing a great deal of ongoing pain and suffering.
According to Brainline, some of the most common deficits and disabilities that can result from brain injuries include:
vision problems

paralysis

muscle stiffness or uncontrollable movements

loss of fine motor skills

difficulty moving or carrying objects

difficulty walking, talking or swallowing

short and long term memory issues

strained personal and social relationships

inability to use senes such as touch to recognize things
In addition to decreased motor skills, individuals diagnosed with brain injuries can experience emotional and psychological trauma from strained relationships with loved ones, difficulty making new personal or professional relationships, and feeling isolated due to problems participating in social activities. These individuals may no longer be able to go to school, work, or partake in other leisure or recreational activities they once did, increasing rates of depression, anxiety, and other mental health issues.
What To Know About ABI's
When someone sustains a brain injury after an accident, illness, or injury, these are referred to as acquired brain injuries (ABI). Over 3.5 million children and adults suffer from acquired brain injuries every year according to the Brain Injury Association of America.
ABI's are not congenital, hereditary, degenerative, or induced at birth and can be caused by conditions such as:
traumatic forces to the head

stroke

bleeding in the brain

lack of oxygen to the brain

infections in the brain

toxic exposure

fluid build-up

brain tumors
These conditions can happen in the brain from several types of accidents and incidents. Near drowning experiences, electric shock, vehicle accidents, seizure disorders, and substance abuse/overdoses can all lead to significant damage to the brain. An individual could experience a variety of physical, cognitive, emotional, and social changes from their injuries depending on the area of the brain affected and the severity of damage experienced.
What's The Difference With TBI's?
Traumatic brain injuries (TBI) are the most common type of acquired brain injury, responsible for 137 deaths per day in the United States. Unlike other brain injuries, TBI's are caused by external traumas to the head that can cause severe and permanent damage to the brain.
According to the Brain Injury Association, one of every 60 people in our country lives with a TBI-related disability. TBI's affect at least 2.5 million people every year:
2.2 million are people treated in the emergency room

280,000 are people hospitalized

80,000 to 90,000 sustain a long-term disability

50,000 die of injuries
According to the Brain Injury Association Fact Sheet, falls are responsible for almost half of all TBI's reported, followed by unknown causes, being struck by an object, car accidents, and assaults. Sports injuries have also been a significant contributor to brain injuries particularly soccer, hockey, and football, where the risk of getting hit in the head is very high.
TBI's can not only affect the functions of the brain but have other long term health consequences requiring treatments, including:
nerve damage

high blood pressure

reflex and muscle issues

swallowing problems

bowel and bladder conditions

seizures

blood clots

infections

skin breakdown

heterotic ossification (extra bone forming in the body)

other undiagnosed injuries from an accident
In recent years, experts are finding that the number of undiagnosed cases of mild brain injuries is also a growing problem in our society. A recent study published this week in JAMA Psychiatry found that approximately 1 in 5 people develop mental health symptoms about six months after a mild TBI that can have major impacts on their everyday life. Some of these individuals who experience challenges after an accident may not even realize they sustained a brain injury and may attribute the symptoms they do notice as 'being tired' or coming with age.
Along with the short and long term consequences of these injuries, TBI's place enormous financial burdens on individuals and their families. Individuals recovering from brain injuries may have to see a number of different specialists after their accident, participate in therapies and treatments, and/or require long-term health care services such as health aids, adaptive equipment, or care facilities. These outstanding medical bills are not always covered by insurances and can put families quickly into personal debt.
Recognizing Brain Injuries
One of the most concerning facts about both ABI's and TBI's is the number of people who sustain brain injuries and never seek treatment. Due to the complexity of the brain, diagnoses are not always straightforward or obvious, even directly after the injury occurs. Some individuals with mild or moderate brain injuries may never have realized any harm was caused or thought to seek medical care.
Because we cannot always rely on individuals with brain damage to report their injuries, spreading awareness of how to recognize when someone you may love may be suffering from an injury to the brain is one of the most effective ways helping them recover. These are some of the most common signs and symptoms to look for after an accident or head injury:
difficulty remembering new information

difficulty concentrating

trouble sleeping

sensitive to light and noise

more emotional

nervous or anxious without cause

feeling tired or having a lack of every

headache

irritable

sad

sleeping less than usual or trouble falling asleep

sleeping more than usual

reduced physical activity
If you or a loved one displays any of these symptoms that a brain injury might have occurred, go to your doctors to be evaluated immediately for the best possible treatment result.
#ChangeYourMind Maryland!
Any Marylander interested in helping to spread awareness during Brain Injury Awareness Month has multiple ways to participate! The Brain Injury Association of Maryland has several events and get-togethers to help support individuals and families affected by brain injuries listed on their website. Some upcoming events include:
Brain Injury Awareness Movie Event at Eastpoint Movies 10 in Baltimore (March 23rd)
2019 BIAMD Annual Conference in North Baltimore (March 28th)
For even more ways to participate online, the Brain Injury Association founded the #ChangeYourMind Campaign to provide a platform for educating the public on how brain injuries affect the people in their community. You can partiackpet with the campaign by completely one or more of the steps below:
Baltimore Winning Accident Attorneys - D'Amore Personal Injury Law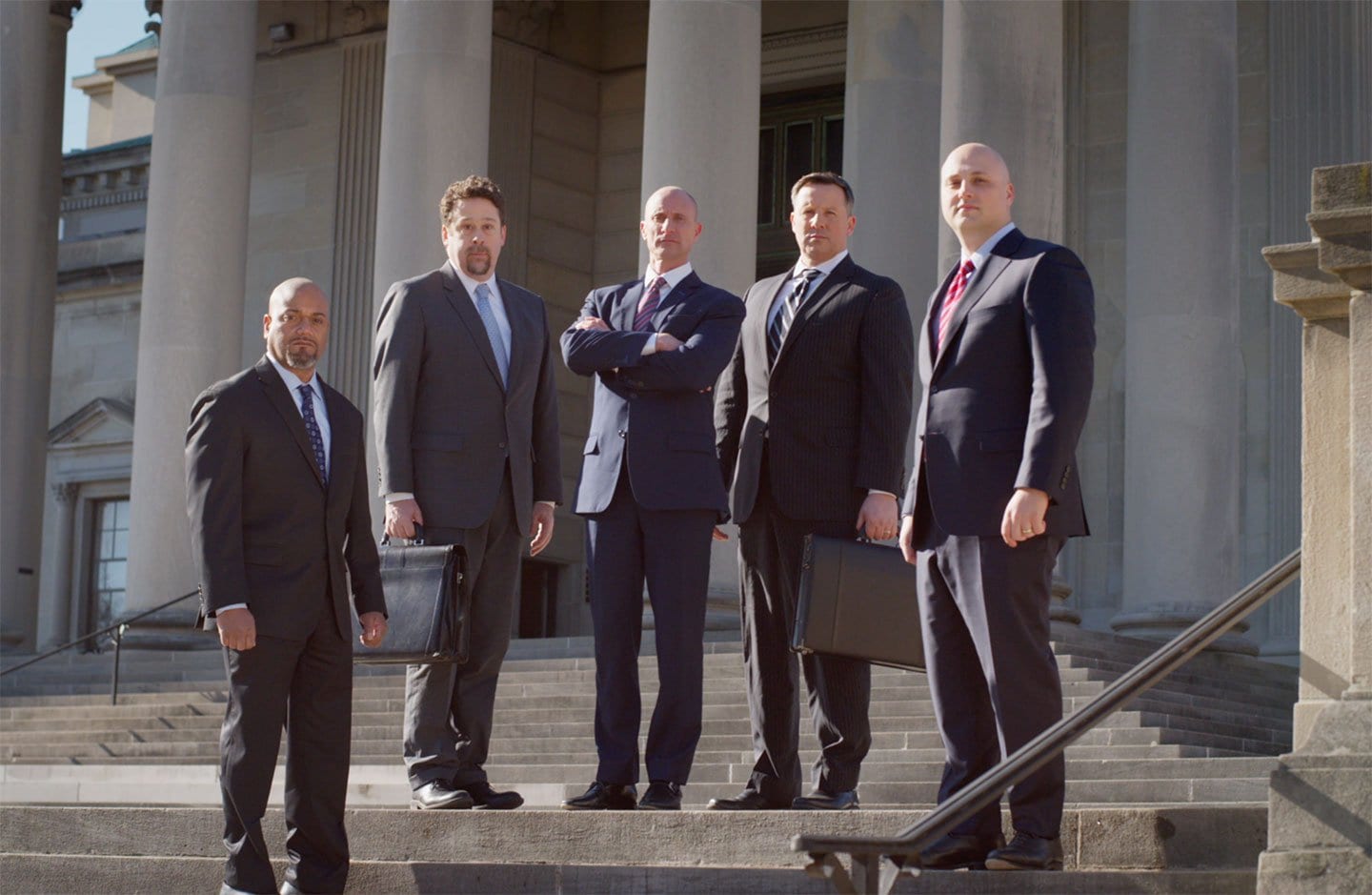 Whether you've been hurt in a motor vehicle, pedestrian or work accident due to the negligence of another, or injured from a medical mistake by a healthcare professional, you have rights to sue for compensation. Call our winning legal team for a free case evaluation. Our Maryland brain injury and medical malpractice lawyers have the trial experience to protect your rights and fight for the compensation you need and deserve. Don't Get Mad...Get Justice! Call 1-800-JUSTICE or fill out an online contact form to get the justice you deserve. You will reach one of our successful brain injury attorneys or medical malpractice attorneys to review your case. Our consultation is free and there is no fee unless we win!