This week, Uber joined the growing number of dockless scooter programs and launched 300 new JUMP electric scooters in Baltimore. According to The Baltimore Sun, Uber snagged the chance at becoming the city's new hit ride, offering rentals at only 15 cents per minute with no unlocking fee while other competitors recently doubled their prices.
Now that the weather has taken a turn for the better and dockless scooters are around every corner, Baltimore residents should be prepared to see a huge increase in scooter riders out on the town. All riders, pedestrians, and motorists should be aware of the risks e-scooters can pose to others and learn the safest ways to share the roads to reduce unnecessary accidents.
E-Scooters Can Be Dangerous
Dockless scooter programs have not just taken off quickly in Baltimore. Almost overnight, the number of commuters using electric scooters has skyrocketed across the country. Dozens of companies have set up shop in major cities within the last year (some without even asking for permission) and more dockless scooter companies seem to be putting their products on the streets every month.
Unfortunately, electric scooters, just like any other mode of transportation, have serious risks. Business Insider reports that e-scooters led to 1,545 accidents last year and at least four confirmed deaths. In California, where e-scooters have boomed in popularity, 1 in 3 riders involved in an accident were hurt so badly they had to be transported to the emergency room by ambulance according to a study published by Here & Now (H&N).
Because e-scooters exploded onto the market so quickly, cities have not had time to regulate them and it's led to a number of injuries that safety planning could have prevented.
Why E-Scooters Cause Accidents
E-Scooters are most likely the wave of the future, but that doesn't mean cities are prepared for them yet. These are only some of the reasons why dockless scooter riders are getting into accidents:
Riders don't know where to ride.

There are no protected e-scooter lanes.

Drivers and pedestrians are not used to sharing the roads.

Sidewalks and streets are not made e-scooter friendly.

Riders don't know how to operate the e-scooters.

Certain companies have reported braking issues and malfunctions with their bikes.

E-scooters have small wheels that are getting stuck in potholes.

Scooters are too big and move too fast for the sidewalks but are too small for the main streets.
Regulations that help bike riders navigate safely through the city have taken decades to develop and still have a long way to go to protect riders- E-scooters are a whole different ballgame. According to Streets Blog, lack of regulations for dockless scooters is one of the main reasons accidents occur and why they will keep happening until significant changes in city street designs and traffic patterns are made.
Most Common E-Scooter Injuries
There is not a ton of data to look at when it comes to e-scooter accidents and injuries because they haven't been around long enough in major U.S. cities to capture it. However, a study published on JAMA Network Open this January finally revealed some of the most common injuries e-scooter riders have been sustaining since their launch. After examining 249 patients who were taken to the emergency room after electric scooter accidents, here's what researchers found:
Head Injuries (40.2 % of injuries)

Fracture (31.7% of injuries)

Soft Tissue Injuries (27.7% of injuries)
The biggest safety concern when it comes to e-scooters is the fact that people most often ride them without a helmet. The study showed less than 5 percent of riders actually wore a helmet when riding a deckles scooter, even though helmets significantly reduce the risk of serious head injuries by 70 percent and fatal head injuries by 65 percent.
How To Ride Safe
Before you jump on an e-scooter for the first time in a rush to work, experts advise you to practice. Rent a scooter on the weekend and ride in underpopulated areas to get the hang of how it rides before you enter the crazy busy streets of Baltimore. After you have become accustomed, follow these simple safety tips to safe e-scooter riding in the city:
Wear a helmet.

Plan your route to avoid split-minute decisions.

Wear the right clothes and shoes that will not drag or limit your movements.

Ride on well-paved roads.

Do not speed- stay in control.

Try to choose areas where sidewalks are not as crowded if you can.

Know how to use your brakes.

If you lose control, let go and jump off- do not squeeze the throttle.

Follow the same traffic rules as bikes.

Watch for road hazards and pedestrians.

Never swerve in and out of people or cars.
E-scooters are here to stay. With another motor vehicle entering the roadways, sharing space and following traffic rules has become even more critical than ever. Share the roads, don't take chances, and ride safe!
Baltimore Winning Accident Attorneys - D'Amore Personal Injury Law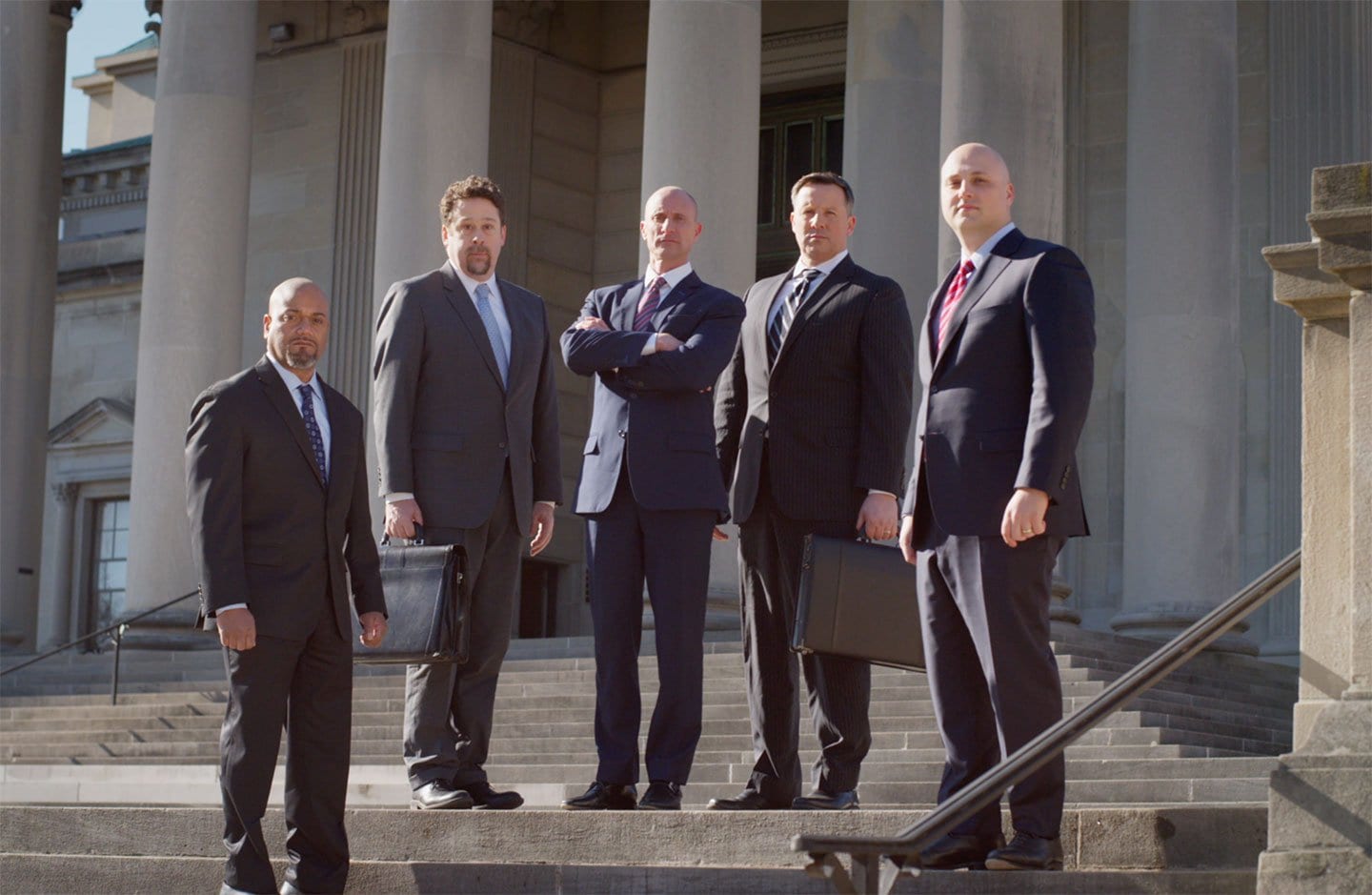 Our Maryland motor vehicle accident lawyers have the trial experience to protect your rights and fight for the compensation you need and deserve. Don't Get Mad...Get Justice! Call 1-800-JUSTICE or fill out an online contact form to get the justice you deserve. You will reach one of our successful motor vehicle accident attorneys to review your case. Our consultation is free, and there is no fee unless we win!