Just before 7:00 a.m., a crash involving a tractor-trailer and a car shut down I-695. The tractor-trailer caught fire shortly after the crash. The fire was extinguished at around 7:15 a.m.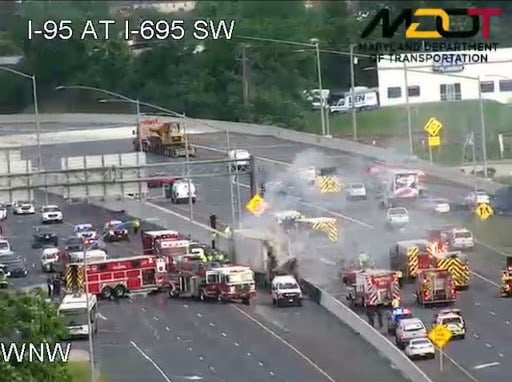 Unfortunately, the car was trapped beneath the tractor-trailer. Three trapped people were extricated. One person was transported to Bayview burn center and two people to the University of Maryland Shock Trauma in Baltimore.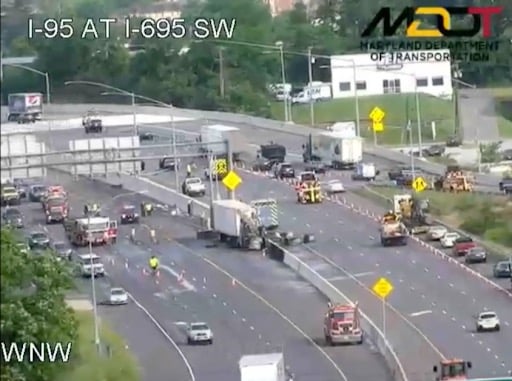 Baltimore City, Howard County, Anne Arundel County and BWI fire departments all helped.
Three people were taken to hospitals in serious condition.
...the Baltimore County Fire Department received a call about a crash involving fire and rescue and entrapment on the outer loop of I-695 near I-95 in Arbutus, according to WBAL-TV 11.

Three people have been taken to area hospitals in serious condition, fire crews report. Two of the patients had to be extricated from their car.
Catastrophic Tractor-Trailer Accidents
In 2017, 4,761 people nationwide were killed in crashes involving large trucks according to the National Highway Transportation Safety Administration (N.H.T.S.A.). At least 49 of these fatal crashes were in Maryland. Fatalities caused by large trucks have been steadily increasing since 2014, and more than 80 percent of these fatalities were drivers and passengers of smaller vehicles.

Sadly, the trucking industry has several risk factors that are causing drivers to put themselves and others in danger. Between bad trucking companies, driving shortages, and the grueling hours truckers work, the possibility for accidents are skyrocketing every year.
Know How to Spot Bad Truck Drivers

Just because a driver has a CDL does not mean they are safe to drive a truck. Truck drivers who are underqualified and participate in reckless driving behaviors are on the roads every day, putting lives at risk. Maryland residents should always use caution when driving near large trucks and stay far away if you witness any of these hazardous behaviors:
Sudden turns

Speeding or driving too slow

Failure to use headlights

Swerving in and out of lands

Erratic breaking

Rapid accelerations

Delayed responses

Drifting and weaving

Driving while looking too close to the windshield
FREE Guide to Major Accidents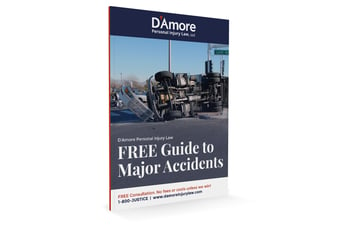 Read our FREE Guide to Major Accidents for everything you need to know about your potential truck accident case.
Baltimore Winning Accident Attorneys - D'Amore Personal Injury Law
Attorneys at D'Amore Law are dedicated advocates for Maryland drivers and motorcyclists. We believe everyone has the right to safety on our roads, and reckless commercial vehicles put lives at risk. Click here to find out more about how our committed team has stood up for the rights of motorcyclists and injured motorists in Maryland.
Our Maryland motor vehicle accident lawyers have the trial experience to protect your rights and fight for the compensation you need and deserve. Don't Get Mad... Get Justice! Call 1-800-JUSTICE or fill out an online contact form to get the justice you deserve. You will reach one of our successful motor vehicle accident attorneys to review your case. Our consultation is free, and there is no fee unless we win!