Your MD License Could Be Going Digital!
Can't find your ID- take out your phone! With the passing of Maryland House Bill 108 earlier this month, Marylanders are one step closer to showing their identification without fumbling around for a piece of plastic.
Along with several other states, Maryland is looking for a more convenient and secure option to offer residents when it comes to providing identification. These digital ID's may have specific limitations now, but the concept of digitizing a document as essential as a license is a progressive step that could lead to many other advancements in digital documentation in the future.
What To Know About MD Digital ID's
On April 19, House Bill 108 passed with 100 percent progression to allow the Motor Vehicle Administration to issue electronic credentials in Maryland residents. These digital ID's would be used as an additional form of identification (not in replacement of physical licenses or Maryland identification card) to be used in circumstances where residents must show their proof of age or a picture ID. These digital documents will be accessed through an app that residents can download to their smartphone to securely upload reference when needed.
The Benefits of Digital License
Maryland state legislators believe digital credentials are the wave of the future. According to Insurance Journal, electronic identification methods provide significant benefits to residents where physical ID's lack:
Convenience: Chances are, all of us have been caught out in public without our license or ID. In an age where we are becoming heavily reliant on technology, we are more likely to remember our cell phone before we leave the house than our wallets. By having a digital copy of your identification on your phone, the excuse of forgetting your ID could be a thing of the past. You may not be able to use it for everything, but in the case of an accident or traffic stop, you won't have to worry about getting fined for not having your license.

Security: For as long as physical identification cards have existed, there have been people in the business of creating fake ones. Supporters believe digital ID's will be more difficult for counterfeiters to fake and tamper with, providing Marylanders more protection against identity theft and fraud.

Accuracy: Officials like the idea of digital credentials because they are easy to update. Unlike physical licenses, if a driver has their license suspended or revoked, the penalties will show up quickly with an electronic version- even on the spot!
Where Can You Use Digital ID's
The new digital license and identification card are meant to serve as an addition to a physical ID currently only accepted by law enforcement and retailers. Situations in which you may find yourself using a digital form of your identifications could include:
Providing ID in a traffic stop.

Proof of age to buy alcohol.

Proof of age to buy tobacco or vaping products.
While police officers will have access to databases containing more detailed information about a person's background, a digital license will only show a retailer your name, photo, and an age classification: under 18, over 18 but under 21, or over 21.
What Are The Limitations and Concerns
Do not leave your physical license at home quite yet. The new digital ID's will not always be accepted as a form of acceptable identification even under the situations above. According to MACH, aside from the expected glitches and challenges in beginning these digital ID programs, certain setbacks and limitations of digital documents could cause residents to shy away:
Digital documents are unavailable if your cell phone battery dies, your phone is lost, your phone is malfunctioning or your phone breaks.

Non-smartphones will not have access to the digital documents.

Apps may not work in areas with little service or if data plans are not working.

Some stores have specific ID scanning software that is not compatible with digital ID's.

Police patrol cars may not be compatible with scanning digital identification cards depending on the department.
Some opposers have also reported a concern with privacy and civil rights issues when it comes to digital forms of identification on the phone. In an article released by The Journal of High Tech Law (J.H.T.L.), critics report worry that digital ID options could leave citizens open to unreasonable searches and seizures of their personal property (cellphone) during a traffic stop.
Our Digital Future Is Near
Last July, Louisiana officially became the first state to offer digital licenses to any resident who was interested in one. There is no doubt that the future will bring more electronic documents and the need for fewer items in our wallets, possibly even making wallets themselves obsolete. However, until these methods are perfected, making sure your physical identification card is on you at all times might be a good habit to keep.
Baltimore and Maryland Community Advocates – D'Amore Personal Injury Law
Our team at D'Amore Law is committed to sharing local news and laws of interest to keep our communities informed. Follow us on social media to stay up to date on what's going on in your area.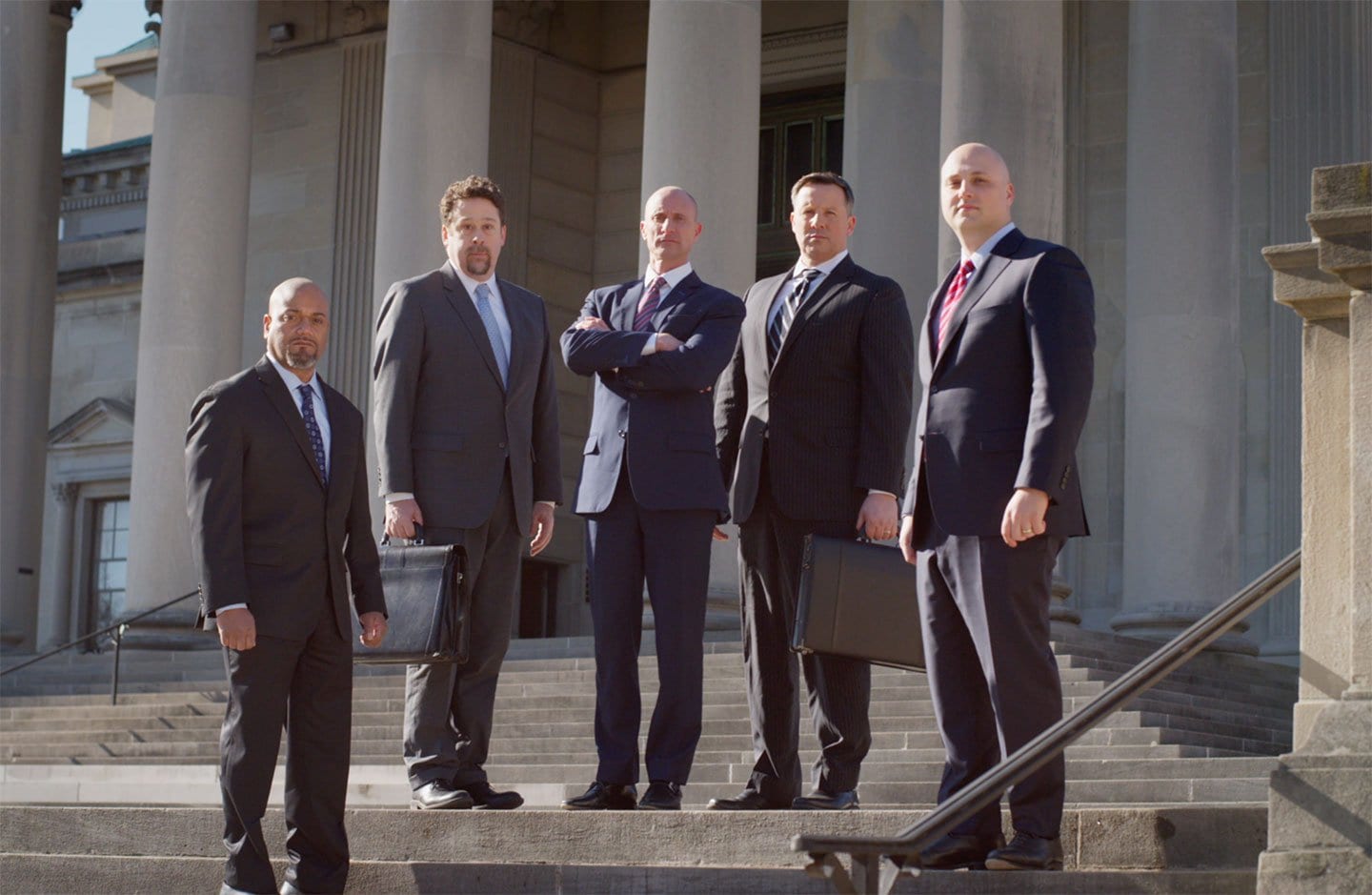 Our Maryland accident lawyers have the trial experience to protect your rights and fight for the compensation you need and deserve. Don't Get Mad... Get Justice! Call 1-800-JUSTICE or fill out an online contact form to get the justice you deserve. You will reach one of our successful accident attorneys to review your case. Our consultation is free, and there is no fee unless we win!